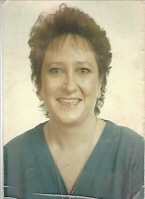 Obituary for Janet E Martinez
Janet died November 29, 2017 with her family at her bedside. She was born September 22, 1959 in Dallas and lived in Oklahoma since 1990. During that time she maintained childhood friendships, made new friends and colleagues who enjoyed her intelligence, sharp wit, and loyalty.

She attained degrees from Texas A&M University, Oklahoma University and East Central University. She followed her father and brother into the oil business and then at OU did advanced scientific research into severe storm prediction.

In 1985 she married her true love Frank Martinez who survives her with brothers David Gillespie and Bill Gillespie and their families.

She left the world a better place. Now, in the best place of all, she rejoins those who went to wait for her.

Graveside services will be held 1:00 PM, Tuesday, December 5, 2017 at Hillcrest Cemetery in Dallas, Texas.